See our work
To identify your concern or to see how we work, it is always interesting to compare with what has already been done.
A new basement?
The family is growing, you lack space and you have a crawl space?
A basement can be a very interesting solution for building new rooms. Of course, this kind of work can only be done by experts with expertise in the field as well as all the insurance and accreditations that are attached.
The reference
Now a reference in the field after several basement excavation projects underpinned, Groupe Fondabec continues to stand out by delivering high quality projects at competitive prices.
Several techniques can be used to build a basement, however, we use only the safest and most durable processes to ensure peace of mind and work of the highest quality. In addition, we make sure to always have our work approved by an engineer before the work.
Here are the most frequent interventions during underground excavation work
Structural support
Excavation and evacuation of the earth
Replacement of foundations too worn
Concrete formwork and concrete placement
Preparation and installation of the concrete slab
Waterproofing foundations and installing a drainage system
Stabilization of foundations with piles (when required)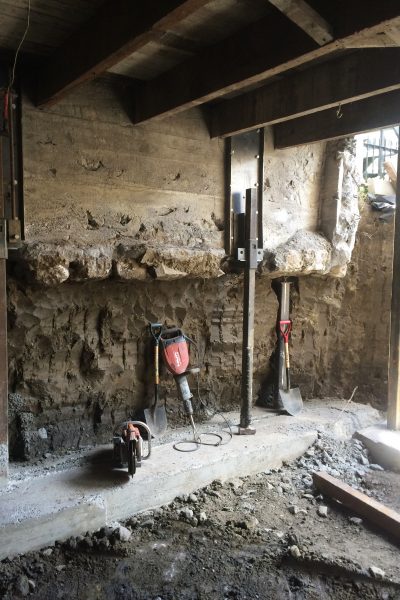 Need an underpinning?
You can write to us or call us. It will be a pleasure to help you.