See our work
To identify your needs as a foundation replacement or to see how we work, it is always interesting to compare with what has already been done.
Why replace an existing foundation?
Sometimes a foundation repair is not enough to ensure the good behavior of the latter. In this case, the correct solution to remedy the problem is its replacement.
Here are some clues that your foundations need to be replaced:
Severe erosion of foundations
Cracks too big to repair
Presence of pyrrhotite in foundations
Poor quality of concrete in place
The replacement of foundations are major works and require the intervention of a qualified company.
Here are the necessary interventions when replacing a foundation:
Excavation of foundations

Shoring of masonry with steel angle




Shoring the structure safely




The formwork of the serifs




Foundation formwork




Waterproofing foundations and installing a drainage system



Stabilization of foundations with piles (when required)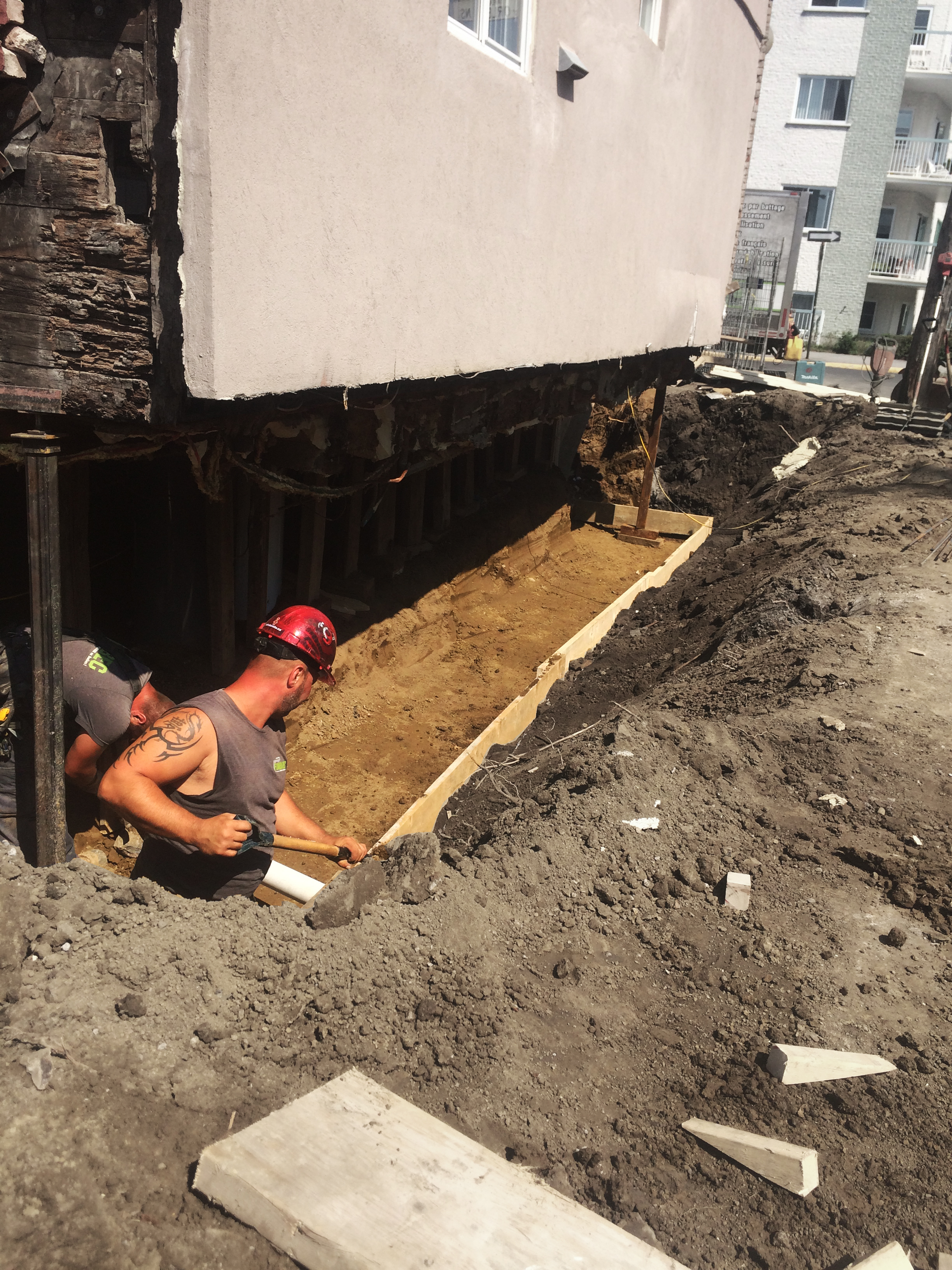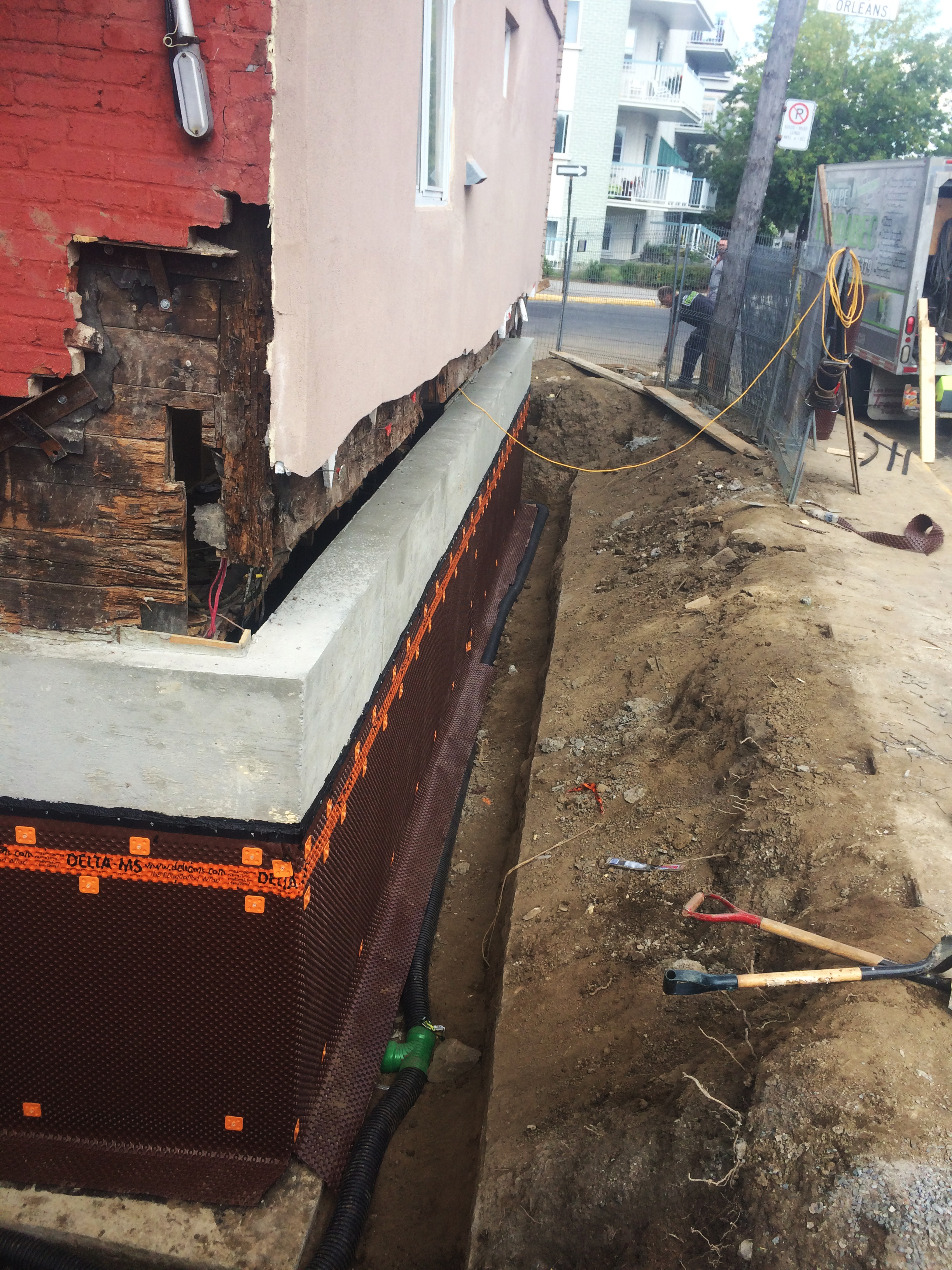 Need to repair a crack?
You can write to us or call us. It will be a pleasure to help you.